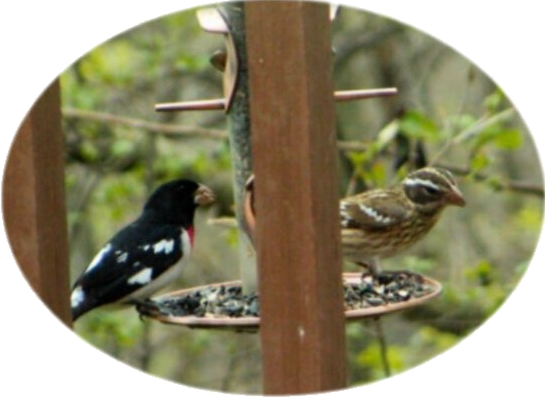 And upon loading of this website, if you don't hear
Mary VanArsdel singing 'Feed the Birds' --- first sung by
Julie Andrews in the motion picture, 'Mary Poppins' ,
as she once sang this song to Michael and Jane...
then try playing this Media Player --->
or maybe this one --->
At Left:--- The Rose Breasted Grossbeaks at our feeder last June . The male is
the colorful one...and the female is on the
feeder too--- just to his right.
And then there are these...taken during a 6" inch snowfall
on January 17, 2008.