BECAUSE OF THEIR
VARIABLE HEIGHT...
PLEASE SCROLL ON DOWN...
TO WHERE THE PICTURES
BEGIN TO ROLL ON BY
FROM RIGHT TO LEFT...
Next up is...
Bruce Downey York '52, & family
who shares with us these slides of his family, taken in recent times at various places on various occasions. And you can hear Bruce--- in his own words and in his own voice against the backdrop music of...
E.L.O. 's Telephone Line
Send me your family gathering photo...or a grouping of individual
snail mail them to
Bruce Downey
604 Merton Ct.
Myrtle Beach, SC 29579
and I'll turn them around...right back to you.
...Bruce******
---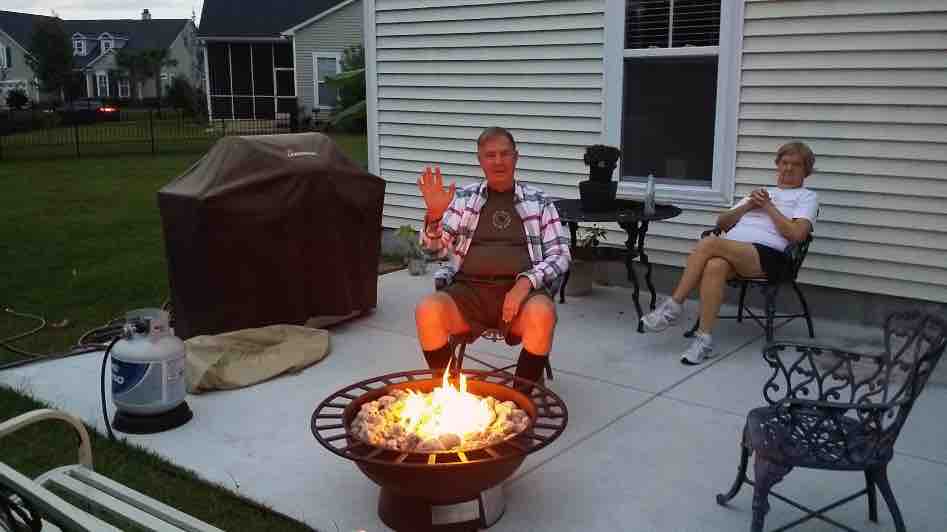 For high speed Internet users---assuming both the sound track and the individual pictures arrive at your screen simultaneously, this sound track has been synchronized to begin playing automatically, and in perfect queue with each individual slide as they begin rolling by. If the sound track is not in synch with the photos on your computer's screen, try using your browser to refresh the screen. That alone should do it, but if that too fails to correct the problem, then do this:
Point to and click on the 'STOP' button

Watch the slides go by and then re-start the sound track, trying to start it as best you can with the beginning of the slide show.
First --- My voice narration of the slides below...
Try playing 'EOL's Telephone Music' ALONG WITH my narration of the slides...