Our valley is as deep as our family--
for in the twilight of our lives, it will be our family to whom we shall always return. And so it is here at this website where we, the York H.S., Class of '52, come together to share the depth of our valleys with our friends and with our classmates---- in both sight and sound. And by your very presence in coming here to witness these pictures and to listen to these voices, those represented here think well enough of you, their friends and their classmates, to include you as extensions of their family ... and in doing so, they increase the depth and breadth of the valley that is theirs ... and now yours.
And if you too would like to join all those here by increasing the depth and breadth of your valley by sharing it with others, please contact
Carroll Knight @ oldck@aol.com
and we will post:
----all that you would share
----with all who would care
----to see ... and to hear
"...the best of now and here"
...Bruce******
_________________________________
And here is Elvis Presley singing his hit song, "Can't Help Falling in Love with you" --- best if you allow this music to play itself out as a backdrop to Tom's and Carroll's conversations which you must "start" yourself on the players at the far right...but if you can't hear 'the forest through the trees' you may prefer to turn the music off...try using either the 'pause' or the 'stop' buttons on the player immediately below:
"Can't Help Falling In Love With You"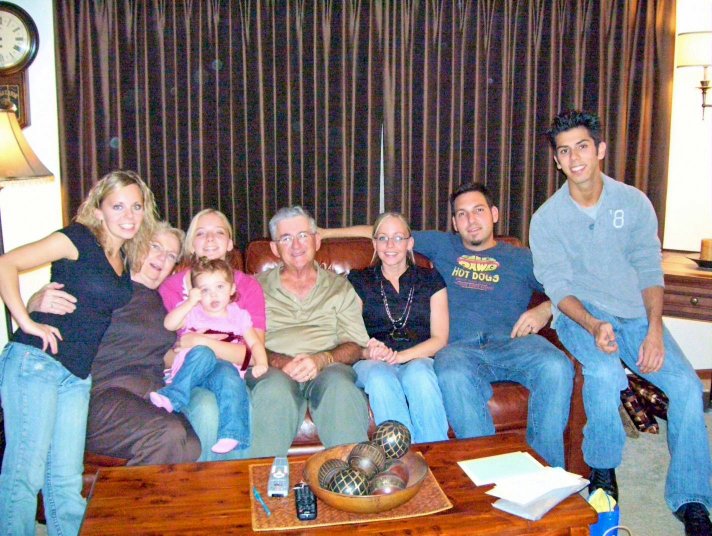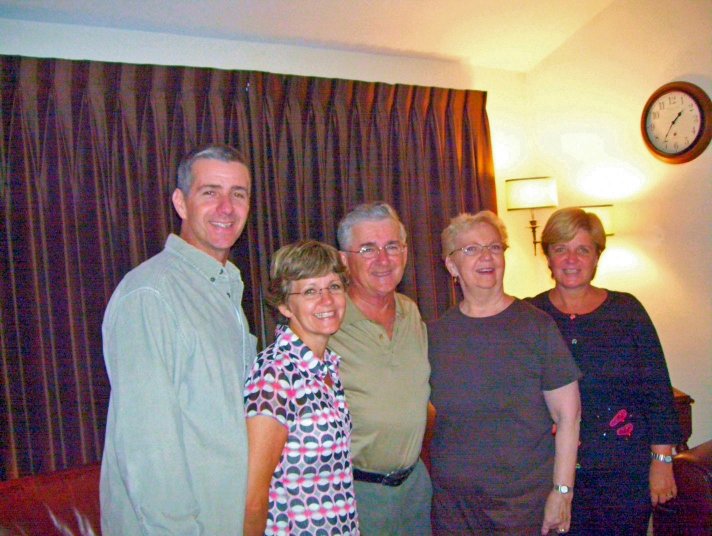 First up is...
Tom Hodge, York '52 , & family
who shares with us these two photos of his family, taken in their home of 40-years in Elmhurst, IL. And you can hear Tom in his own words and in his own voice --- as he talks with
Carroll Knight, York '52
about his family against a backdrop of Elvis Presley's "Can't Help Falling in Love with You"
TAKE 1: Double click the 'start' button to play Tom Hodge talking about this first picture with Carroll Knight --- both York '52 --- in November, 2007...and to increase the volume: push the slide bar to the right on the player immediately below:
...
TAKE 2: Again--- Double click the 'start' button to play Tom Hodge talking about this second picture with Carroll Knight in December, 2007 ... and to increase the volume: push the slide bar to the right on the player immediately below:
Tom Hodge, York '52, e-mail address: