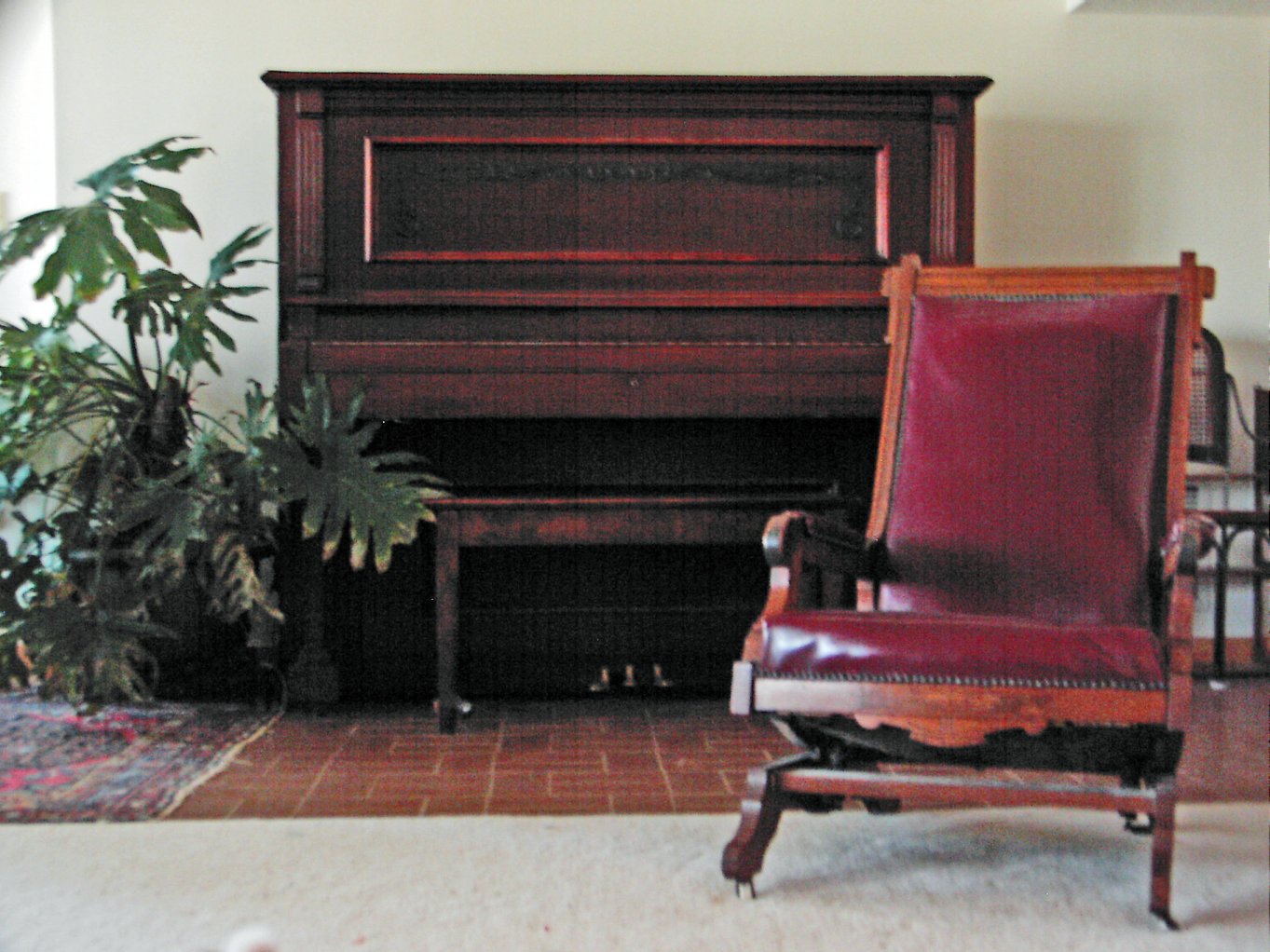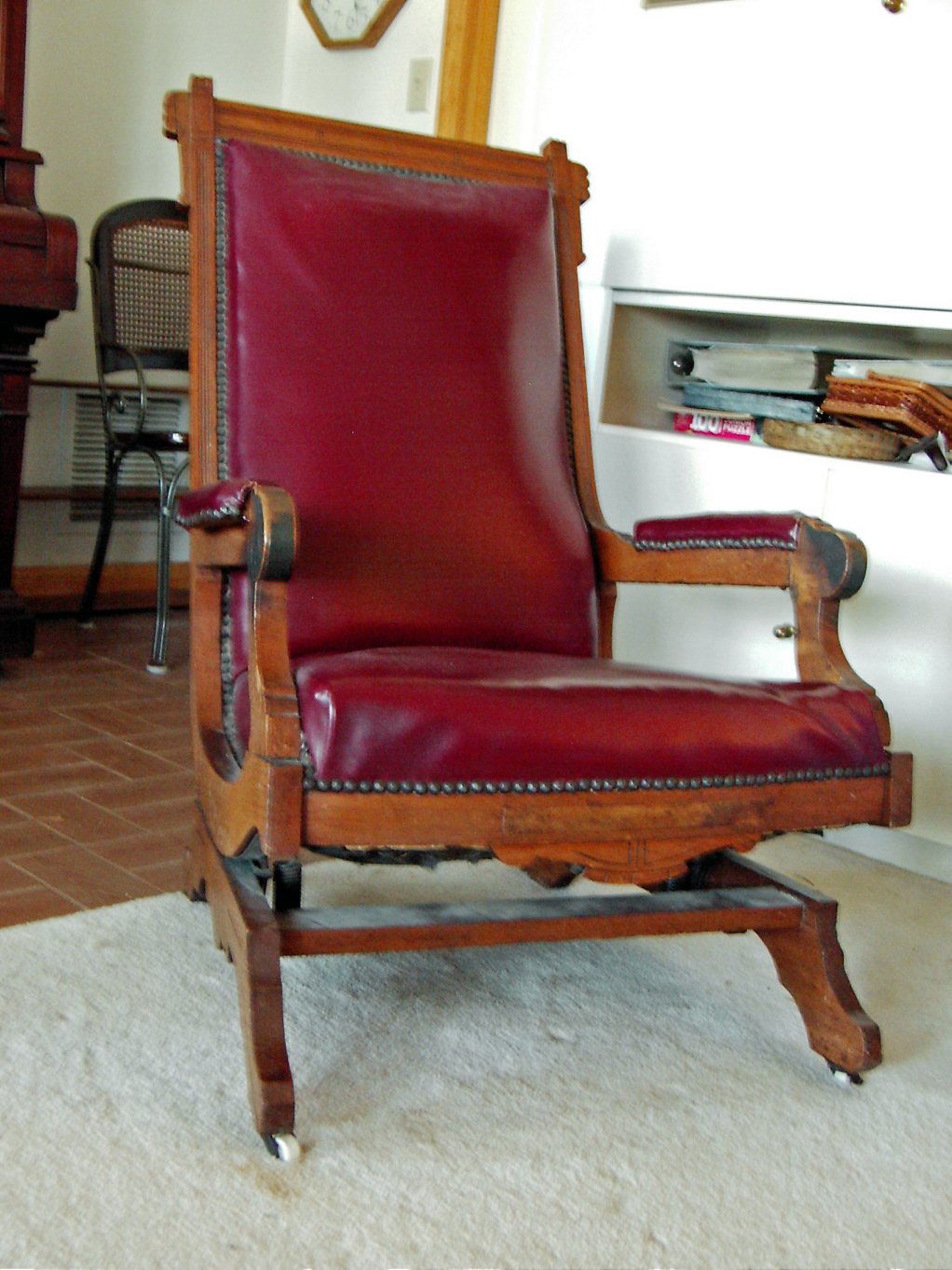 January 24th, 2011
Verna Smithson Bentley
Carlinville, IL 62626-1136
Dear Verna:----
Thank you for your Christmas Card. I have been thinking of our visits in the summer of 1999 and 2000 on our western motor trips to Carlinville with our grandchildren...first, Shaun and Landon...and then the following year with Jessica and Kristin. Shaun is the father of two now... Skyler Dakota (age 4) and Riley Johanna (age 3). Landon graduated from H.S. this past June and works at one of the local Papa John's Pizza Places in Myrtle Beach, SC. Jessica is a senior at James Madison University in Harrisonburg, VA, and is due to graduate in Nursing this coming May. Kristin is a sophomore at Christopher Newport University in Newport News, VA, majoring in English.
I am enclosing two pictures of a very old chair that was given by your father and mother to my mother way back in the early 1940's. It came out of an old shed on your farm outside of Carlinville--- much in need of repair at the time. And so my mother had it repaired and re-covered. It then sat in our house on Hawthorne Ave in Elmhurst, IL for many years. Then it was moved to an apartment in Oak Park, IL, then to a house in Downers Grove, IL, and then to their house in Sun City Center, FL for many years after that. Then, later, my mother moved it to Warm Hearth Village here in Blacksburg, VA--- her last home. Finally, after my mother died in 1990 at the age of 84, we brought this same chair over to our place here at the end of Magnolia Lane in Christiansburg, VA where it has remained for these past 20 years in our finished basement. It sits in front of an equally old but stately upright piano built in 1905 --- a piano that I bought about 15-years ago and then had it re-built. Both the piano and this old platform rocker that you too may remember, continue to work just fine. I thought you might recall this same old chair from so long ago, and you may also want to know now that it is still "in the family."
I think of you, and of Bernice and her husband, from our trip in 2000...and of our times together at that cemetery outside of Nilwood, IL where my grandfather, Elmer Smithson and my Great Grandmother, Ollie Smithson, and some of the other Smithsons are buried. Is that too where Bernice is now buried? Just wondering.
Hope all continues to be well with you.
Regards,
...Bruce Downey***********
970 Magnolia Lane
Christiansburg, VA, 24073