Obituary Number 8 __________________________________________
Richard Brian (Dick) Lynn (1934-2005) obituary graciously presented to the York H.S. Class of 1952 by his wife, Mrs. Christine Way Lynn by way of Carol Ritzmann Leonard, York '52. Christine's Christmas, 2005 letter was written without Dick, but his presence was there, nonetheless. She writes--- "Richard's pen fell silent a little after midnight on Friday, November 18th, 2005. He was at our Pennsylvania home, asleep, in perfect peace, when he died. Although his death came too quickly and too soon for us, it seems that he had become completely ready to let go from what had been a steadfast, dignified, and heroic struggle against his incapacitating illness. ... Although Rich's body had become almost completely paralyzed, his mind was alert and active. He read constantly and loved the Sudoku Puzzles. As his voice weakened, he maintained communication through his eyes and thoughts. I always made the effort to listen carefully to what he was trying to say because it would be along the line of, ' Send in the estimated taxes today,' or ' Take the next exit.' They were things I needed to know."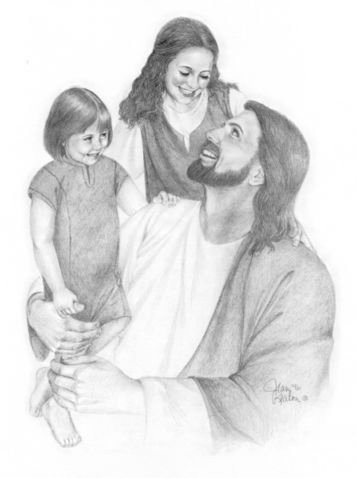 "It is through our turning that we come 'round right."
--- from Shaker Elder Joseph Brackett, Jr.'s lyrics to his "Simple Gifts" written in1848.
Obituary Number 9 __________________________________________
Robert M. (Bob) Munter (1934-2006) obituary was found by way of classmate, Ralph (Punky) Stevens, York '52 tireless efforts in searching the Internet. Punky found Robert's Obiturary after communicating with Robert's loving wife, Sue Hunger Munter. What follows immediately below was submitted by Punky after searching The Chicago Tribune's on-line website.
Muntner, Robert M.
Robert M. Muntner, 72, of Addison, beloved husband of Sue, nee Hunger; loving father of Linda (Arthur) Souhrada, Jacqueline and David (Monique) Muntner; dearest grandfather of Tifannie (Victor), Nicole, Craig, Matthew, Joey, Michael and Jessica; great-grandfather of Haylee and Victor; dear brother of MaryAnn (Robert) Cashman. Funeral Service Monday 11:30 a.m. at
Humes Funeral Home
, 320 W. Lake St., Addison (2 mi. W. of Rt. 83, 2 mi. E. of Rt. 53). Visitation 3 to 9 p.m. Sunday. Interment Elm Lawn. In lieu of flowers, memorials to Juvenile Diabetes Research Foundation, Greater Chicago Chapter, 500 N. Dearborn, Suite 305, Chicago, IL 60610-4901 appreciated.
www.humesfuneralhome.com
630-628-8808. Published in the
Chicago Tribune
on 10/15/2006.
Obituary Number 10 __________________________________________
Richard R. "Dick" Polonus (1934-2006) obituary was found in the Chicago Tribune by a classmate whose name I have since forgotten. My apologies.
Polonus, Richard R. "Dick"
Richard
''Dick''
Polonus, age 72, a resident of St. Petersburg, FL, formerly of Lombard and St. Charles, IL, died Friday, September 8, 2006, at St. Anthony's Hospital, St. Petersburg. He was born June 12, 1934, in Chicago, IL. Dick is survived by his wife of 50 years - Pat; two sons - Richard and Dale (Kristin) Polonus, both of Plainfield, IL; six grandchildren - Matthew, Marc, Michael, Paige, Brooke and Jake; a brother - Mike (Linda) Polonus of Maitland, FL; and several nieces and nephews. Dick was a U.S. Navy veteran and was employed as a Construction Supervisor for Commonwealth Edison, Maywood, IL, for 40 years. He was a member of Pasadena Community Church, Isla Del Sol Yacht and Country Club and the American Legion, all in St. Petersburg. Dick was an avid golfer, fisherman, photographer and outdoorsman.Visitation Tuesday, 4 to 8 p.m., at
Overman-Jones Funeral Home
, 309 S. Joliet Rd., Plainfield. Additional Visitation Wednesday, 9:30 to 10 a.m., at Plainfield United Methodist Church, 600 N. Lockport St., Plainfield. Funeral Services Wednesday, 10 a.m., . at Plainfield United Methodist Church with Rev. Mary Zajac. Interment: Chapel Hill Gardens West, Oakbrook Terrace, IL. In lieu of flowers, memorials to: H. Lee Moffitt Cancer Center Foundation, 12902 Magnolia Dr., Tampa, FL 33612 813-972-4673. For info. 815-436-9221. Published in the Chicago Tribune from 9/10/2006 - 9/11/2006.