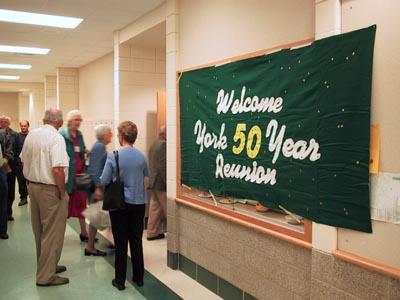 Leaving York...very carefully in photo below are---Top step: Darlene Knight, Sandra Baugh, Audrey Crumpton, Bert Robins, and Jim Dunham. On stairs: Joyce Palmer Durham, Ann Gustafson Jervis, Bob Golseth, and Jane Whitney Robins. Looking towards her right at bottom of stairs is Lorna Golseth.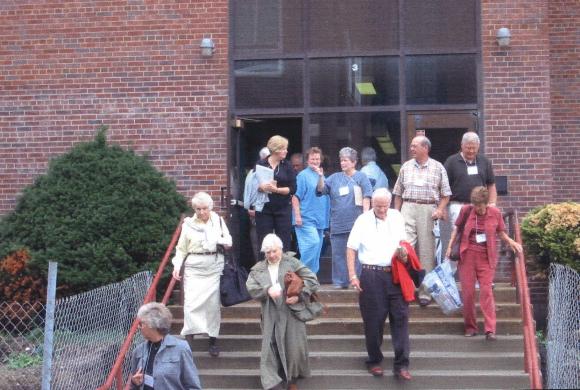 Duke Weiss (center with back to us) hoping to be the last to go back to class !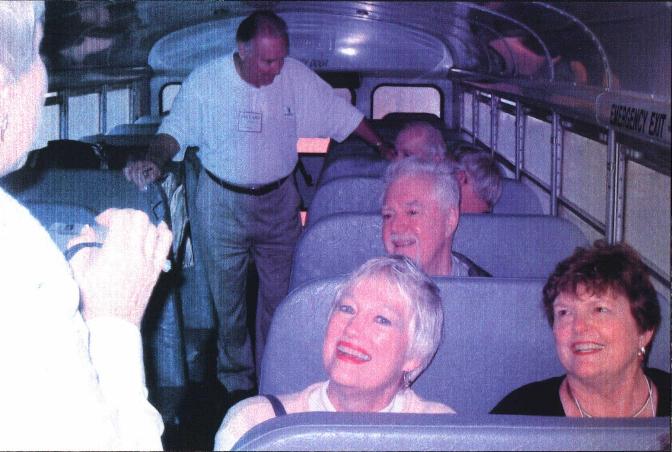 On the bus---Carolyne Larson Jordan and Beve Dornoff Jellison with Ronnie Robel sitting behind them
Joyce Hartley Anderson enjoying every moment of this !
In foreground (L to R): Dawn Benson Corley, Beverly Dornoff Jellison (standing) and Lorna Golseth