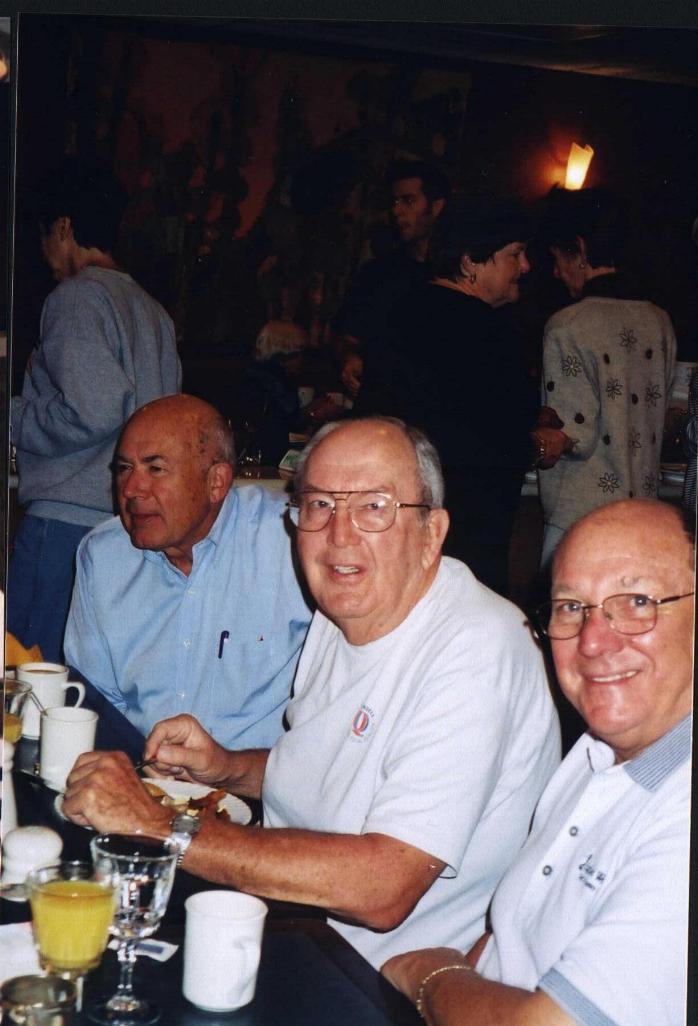 Peter Sonderegger (left),still thinking about that joke Duke Weiss (ctr) just told to Chuck Bergmann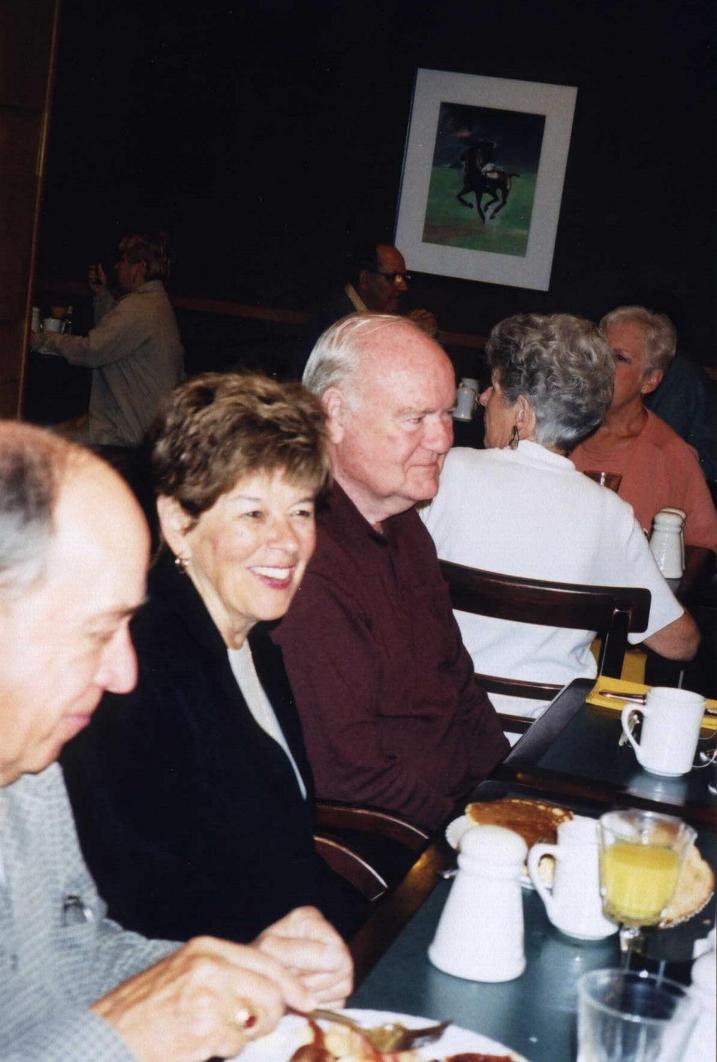 Jane Whitney Robins, flanked by husband, Bert (left) and Jerry Wheeler (right)
Ann Gustafson Jervis in a very pensive moment
while (in the background) Wayne Mahood tells Pat Lira...'Well, that's just the way it is !!!'
A beautiful story, Ralph, that needs retelling...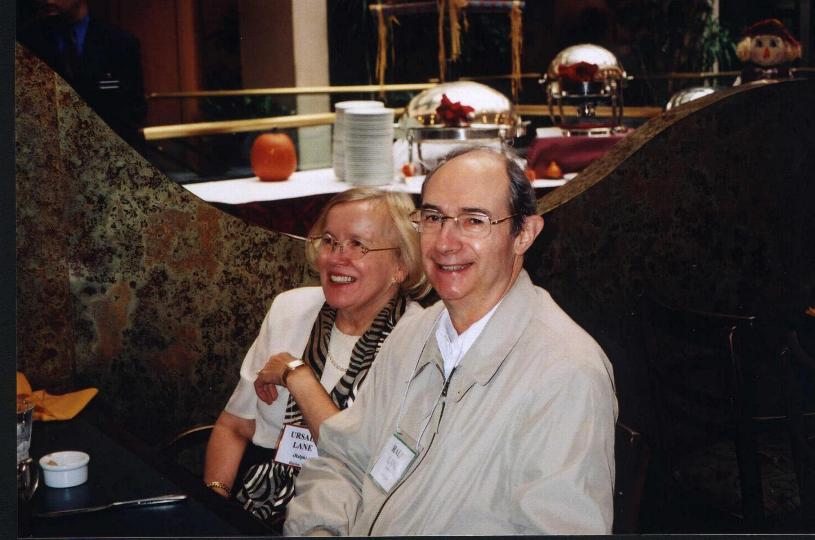 Ralph and Ursula Lane retelling their first words to one another when they first met in Germany.
Carolyne Larson Jordan & Phyllis Palmer Durham
And isn't this just a great picture of two beautiful young ladies---Carolyne and Phyllis together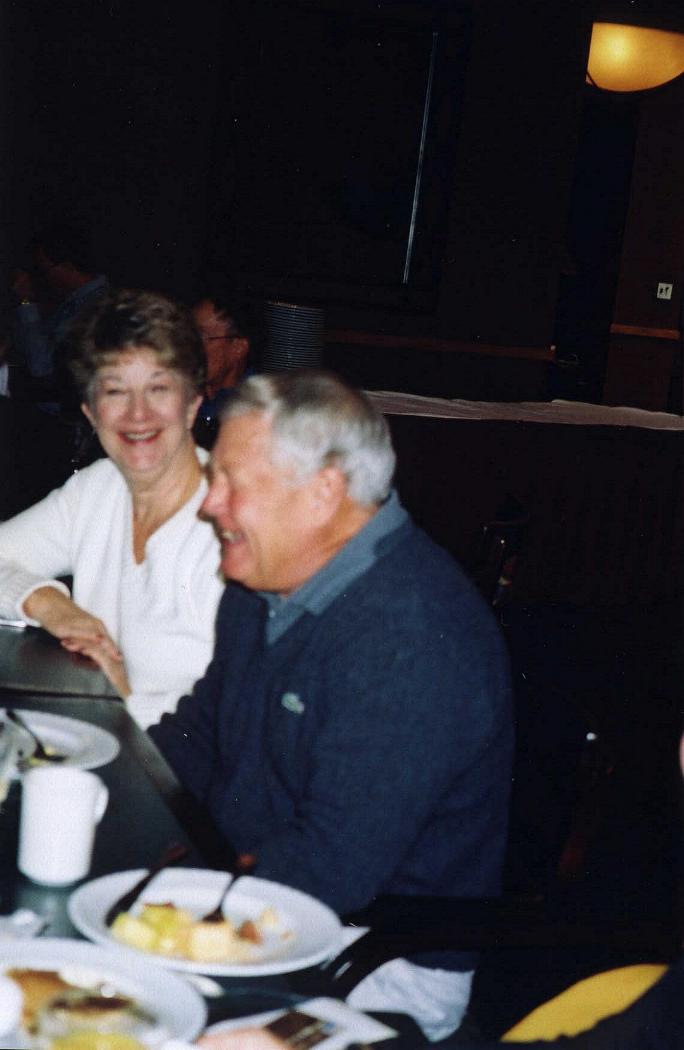 Jim Dunham laughing at Duke's last joke with Mary Wheeler looking on.
Phyllis Palmer Durham in a serious discussion with Bert Robins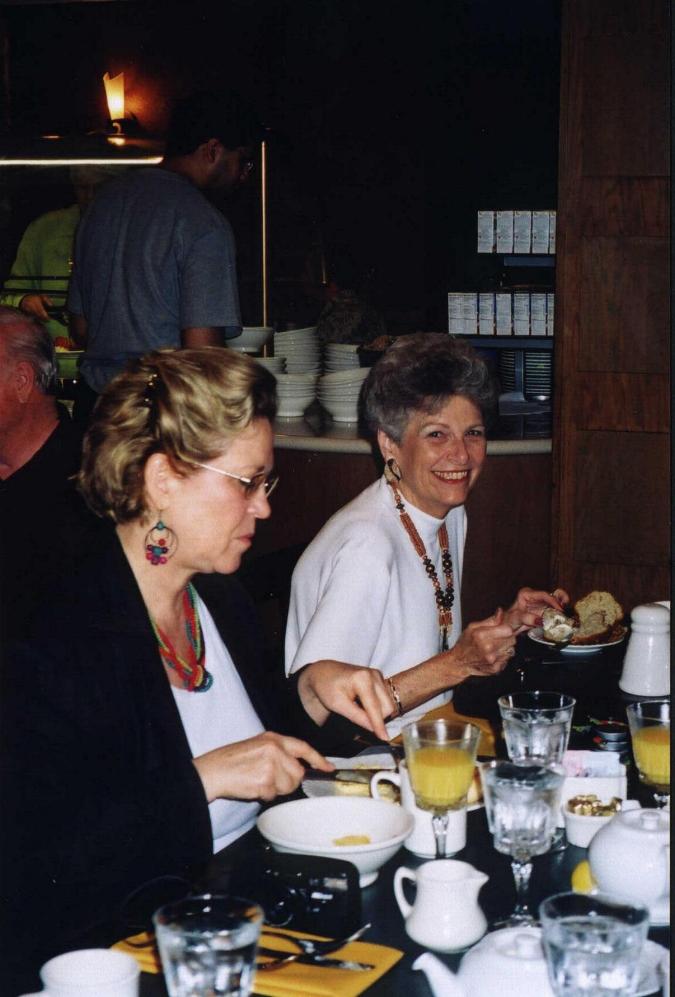 Joan Myers Niklas (right) with ??? (left)---that's a great smile, Joan, and don't you ever lose it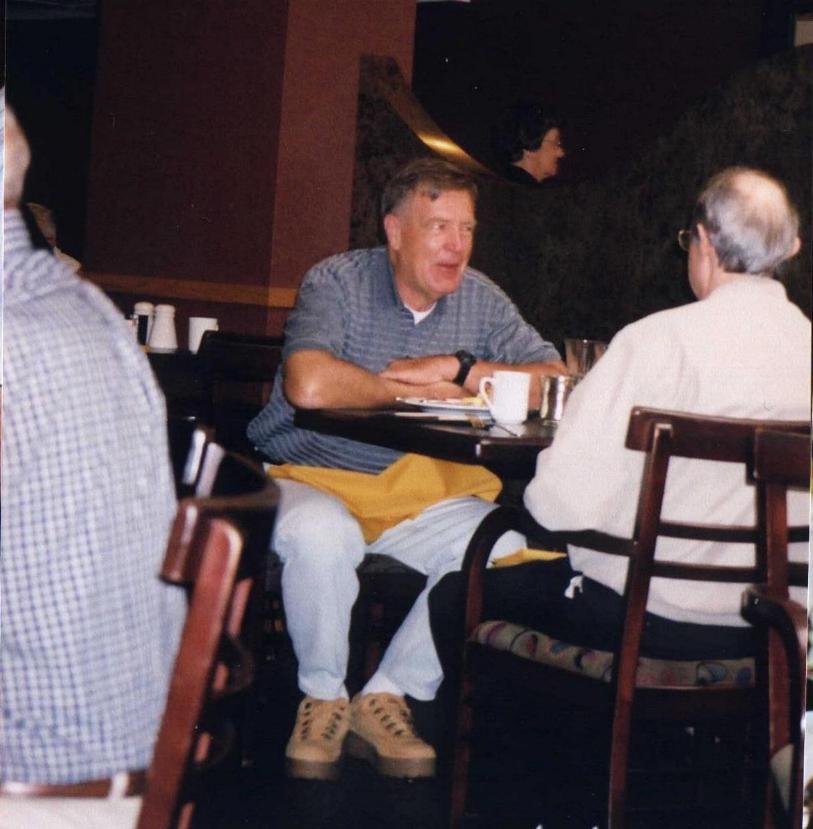 Bruce Downey---caught in between sentences !